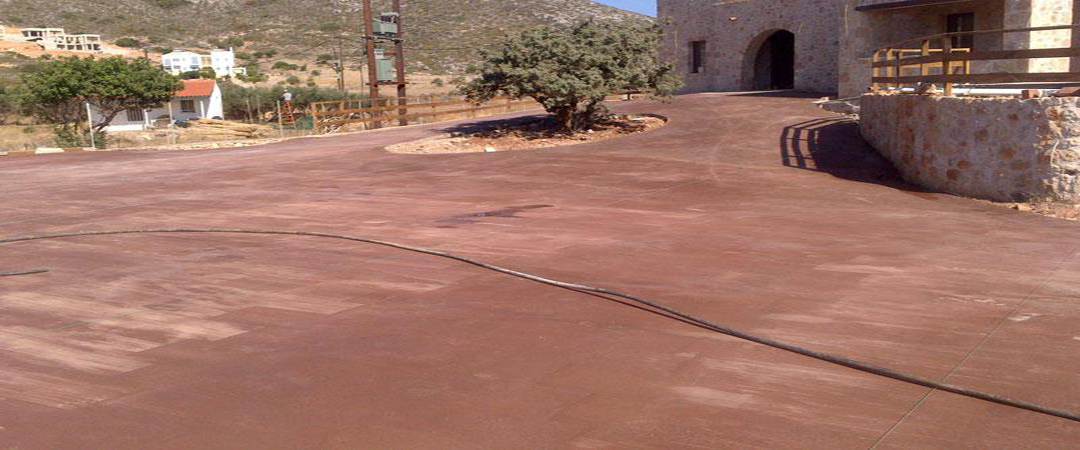 ---
The company was founded in 2006 by Mr. Deglas Vassilios in Kalamata Messinia, works in the field of industrial floors.
With the expertise and experience we have, we give solution to that concern our clients in relation to creation.
We have specialized machinery equipment, which in cooperation with experienced personnel and competitive prices are what make us first in our kind and always competitive.
Integral stamped floors, in different designs and colors.
Compose aesthetic creations, inspired by nature.

Our seal, always carries his name embossed impress us in all our projects, stating our quality and reliability.

Our purpose
The purpose and aim is Emboss be a model and reference in the field of industrial floors.

SERVE KALAMATA - MESSINIA - LACONIA - ARCADIA - ARGOLIDA- ILIA - ATTICA - KORINTHIA
Over Peloponnese

With respect,
Delgas Vassilios